Our outstanding team is here to help you reach your healthcare goals. Contact us today.
Chiropractor Bloomington MN
Welcome to ChiroCenter-Bloomington located in Bloomington, MN.  At ChiroCenter-Bloomington we do our best to provide the highest quality care to each patient.  We want our patients to reach their health goals and improve their overall health.  We are here to help you gain a basic understanding of how our Bloomington chiropractors can help you and your family.
Welcome to ChiroCenter-Bloomington
Our office is located in a great spot with easy access off of either highway 494 or 35W.  When coming off 494 you will exact on Penn Avenue South and we are a block South on Penn approximately 3 blocks just past the Dodge/Chrysler/Jeep dealership.  If coming off 35W you will exit on 82nd Street and go west for about 2 blocks and come to a T.  Straight across from you is our white office building, "Southtown Office Building" and there is parking on the north and south side. 
Bloomington Chiropractic Care for Optimal Health
One of the biggest things that sets us apart from other Chiropractors in the area is our technique.  It is called the Gonstead technique and it is a very thorough analysis and the adjustment are specific to each patient depending on their findings from the exam.  We make each treatment plan designed specifically for each patient depending on what they need and their health goals.
If you are looking to schedule an appointment or want more questions answered.  My suggestion would be to schedule a consultation with either Dr. Cassie McGuire or myself at ChiroCenter-Bloomington.  We always offer a free consultation to make sure we are a good fit for each other.
OFFICE HOURS
Monday
8:00am - 6:00pm

---
Tuesday
Closed
---
Wednesday
9:00am - 6:00pm
---
Thursday
8:00am - 6:00pm
---
Friday
8:00am - 1:00pm
---
Saturday
Closed
---
Sunday
Closed
ChiroCenter-Bloomington
8120 Penn Avenue S #525
Bloomington, MN 55431
(952) 884-1850

CONDITIONS WE HELP
We have had great success helping patients with sciatica, low back pain, disc bulging/herniation or disc degeneration.  This is how I got into Chiropractic, so I truly understand what a patient is going through with this type of pain/symptoms.  We also have great success with neck pain, mid back pain, headaches/migraines, neuropathy, shoulder pain, and knee pain.  We also love helping pregnant women that are going through a difficult pregnancy and are experiencing low back pain or sciatica. 
COMMON MISCONCEPTIONS
Some common misconceptions people have about chiropractic is that once you go you have to go forever. This is never the case, because ultimately you make your own health decisions, but we always go through some treatment with a patient to help them with their symptoms.  At the end of that treatment depending on your injuries we can discuss what may or may not be needed for wellness/maintenance care.  Another misconception is that if it isn't covered by my insurance I can't afford it.  Which is incorrect, we have great options for people whose insurance does not cover it or we don't accept.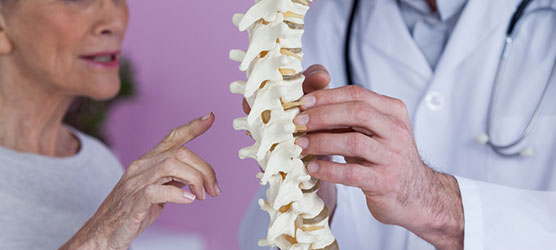 HOW TO FIND A CHIROPRACTOR IN Bloomington
This guide will help you find the best chiropractic clinic in Bloomington for you. When most people in Bloomington decide they need a chiropractor, they end up doing a search and just picking someone at the top.
Being at the top of Google for the chiropractic search does not necessarily mean they are the best chiropractor for you. Follow the steps below to make sure you are picking the right chiropractor for you.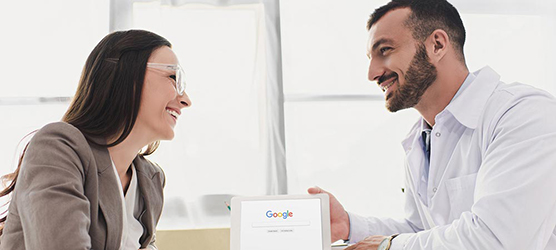 Time Needed: 5 minutes
Total Cost: USD 0.00
4 EASY STEPS TO FINDING A CHIROPRACTOR IN Bloomington
Step 1: Open up a Google search
You will want to type one of the following in the search bar:
Chiropractor Bloomington
Chiropractor 55431
Chiropractor near me
Best chiropractor in Bloomington

Step 2: Review Their Website
The best chiropractors in Bloomington put as much care into their website as they do into the rest of their office. By reviewing their website you will get a good feel for the doctor and if they are right for you.

Step 3: Check Out Their Reviews
Check out the Google Business Page of a chiropractic clinic you are thinking about visiting. It is easy for someone to say they are great, it's a different story to get other people to say great things about you.

Step 4: Give The Office A Call
Now that you have a basic understanding of what the office is about. Give them a call to make sure they fit the message that their website and GMB have been sending. You will know in a few minutes whether the office is the right one for you.